The University of Baltimore and My Covenant Place Host Third Bi-annual Domestic Violence Awareness Forum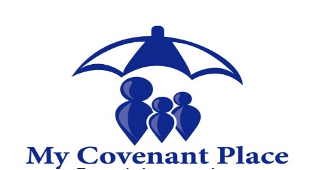 The University of Baltimore, in partnership with My Covenant Place, will host its third bi-annual panel discussion to highlight Domestic Violence Awareness Month on Thursday, Oct. 28 at 6 p.m. The forum will take place virtually and is free for all members of the public.
U.S. Congressman Kwiesi MFume will present opening remarks, and Roger Hartley, Ph.D., dean of The University of Baltimore's College of Public Affairs, will deliver the welcome. The panelists include:
Suzanne Bailey, J.D., director, Multi-Ethnic Domestic Violence Project (MEDOVI), Women's Law Center
Vaylah Benjamin Clinton, Ed.D., LCPS-AS, director, Violence Intervention Programs, My Covenant Place
Sierra Egan, M.S., case manager, University of Maryland SAFE Center
Amy Hott, J.D., Assistant State's Attorney, Howard County State's Attorney's Office
Tanya Rogers, DSW., LMSW, M.H.S., senior trauma therapist, My Covenant Place
The forum will also include a segment with Gloria Luckett, victim services coordinator with the Governor's Office of Crime Prevention, Youth, and Victim Services. Lyn Twyman, social activist, domestic violence advocate, and CEO of LASERS, Inc., will serve as moderator.
Join these public-sector experts for an interactive and in-depth discussion aimed at bringing awareness to intimate partner/domestic violence amid the Covid-19 pandemic.
This event, organized by the students of UBalt's Bachelor of Arts in Human Services Administration program, is co-sponsored by UBalt's Office of Government and Community Relations and Howard County's Rise to the Challenge Grant.
Learn more about UBalt's B.A. in Human Services Administration and the Office of Government and Community Relations.
Learn more about My Covenant Place.
Media Contact
Company Name: My Covenant Place
Contact Person: Media Relations
Email: Send Email
State: Maryland
Country: United States
Website: www.mycovenantplace.org