Glioblastoma Pipeline, Clinical Trial Analysis, and NDA Approval | 100+ Companies and 100+ Drugs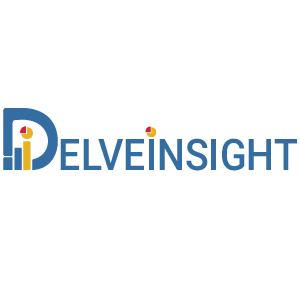 DelveInsight's, "Glioblastoma Pipeline Insight, 2022," report provides comprehensive insights about 100+ companies and 100+ pipeline drugs in the Glioblastoma pipeline landscape. It covers the Glioblastoma pipeline drug profiles, including Glioblastoma clinical trial and nonclinical stage products. It also covers the therapeutics assessment by product type, stage, Glioblastoma route of administration, and molecule type. It further highlights the inactive Glioblastoma pipeline products in this space.
In the Glioblastoma pipeline report, detailed description of the drug is given which includes mechanism of action of the drug, Glioblastoma clinical trial studies, Glioblastoma NDA approvals (if any), and product development activities comprising the technology, Glioblastoma collaborations, licensing, mergers and acquisition, funding, designations and other product related details.
Key takeaways from Glioblastoma Pipeline Insight Report
DelveInsight's Glioblastoma Pipeline report depicts a robust space with 100+ active players working to develop 100+ pipeline therapies for Glioblastoma.
The leading Glioblastoma Companies such as Celgene Corporation, Myeloid Therapeutics, Genenta Science, Inovio Pharmaceuticals, Apogenix, Oncoceutics, Laminar Pharmaceuticals, Celgene Corporation, Bristol-Myers Squibb, Kintara Therapeutics, Kazia Therapeutics, Oncotelic Therapeutics, AstraZeneca, Genentech, Accendatech, Pfizer, Curtana Pharmaceuticals, Crimson BioPharm, Hope Biosciences, and others are developing potential drug candidates to improve the Glioblastoma treatment scenario.
Promising Glioblastoma Therapies such as TVB2640, Trabedersen, Selinexor, Onfekafuspalfa, AZD1390, YTX7739, and others.
The Glioblastoma Companies and academics are working to assess challenges and seek opportunities that could influence Glioblastoma R&D. The Glioblastoma pipeline therapies under development are focused on novel approaches to treat/improve Glioblastoma.
Glioblastoma pipeline report encloses its detailed analysis of various drugs in different stages of clinical development, including phase II, I, preclinical and Discovery.
To explore more information on the latest breakthroughs in the Glioblastoma treatment landscape of the report, click here @ Glioblastoma Pipeline Outlook
Recent Developmental Activities of Glioblastoma Treatment Landscape
The FDA has given ONC201 Fast Track Designation to treat adult recurrent H3 K27M-mutant high-grade glioma, Rare Pediatric Disease Designation for treatment of H3 K27M-mutant glioma, and Orphan Drug Designations for the treatment of glioblastoma and the treatment of malignant glioma.
In December 2021, Sapience Therapeutics announced that the U.S. Food and Drug Administration (FDA) had granted Fast Track Designation to its lead program investigating ST101 to treat recurrent glioblastoma (GBM).
In December 2021, Kazia Therapeutics announced positive final data from a phase II clinical study of paxalisib as first-line therapy in patients with glioblastoma (NCT03522298). The results confirm the previously reported safety and efficacy profile with paxalisib in this high unmet need disease.
Glioblastoma Overview
Glioblastoma is an aggressive type of cancer that can occur in the brain or spinal cord. Glioblastoma forms from cells called astrocytes that support nerve cells.It can occur at any age, but tends to occur more often in older adults. It can cause worsening headaches, nausea, vomiting and seizures.Glioblastoma, also known as glioblastoma multiforme. Glioma is a type of tumor that occurs in the brain and spinal cord. Gliomas begin in the gluey supportive cells (glial cells) that surround nerve cells and help them function. Three types of glial cells can produce tumors. Gliomas are classified according to the type of glial cell involved in the tumor, as well as the tumor's genetic features, which can help predict how the tumor will behave over time and the treatments most likely to work. The symptoms of glioma vary by tumor type as well as the tumor's size, location and rate of growth. Common signs and symptoms of gliomas include: headache, nausea or vomiting, confusion or a decline in brain function, memory loss, personality changes or irritability and difficulty with balance. Like most primary brain tumors, the exact cause of gliomas is not known. Treatments may slow progression of the cancer and reduce signs and symptoms.
Request a sample and discover the recent advances in Glioblastoma Ongoing Clinical Trial Analysis and Medications, click here @ Glioblastoma Treatment Landscape
Glioblastoma Emerging Drugs Profile
TVB2640:Ascletis Pharma
TVB2640 is an oral, selective fatty acid synthase (FASN) inhibitor, TVB2640 hinders energy supply and interrupts membrane phospholipid composition of tumour cells by hindering novo lipogenesis (DNL). FASN is a crucial enzyme that controls DNL. It is in Phase 3 stage of development for the treatment of Glioblastoma.
Trabedersen: Oncotelic Therapeutics
Trabedersen is an antisense against TGF-β2 – for the treatment of solid tumors with focus on brain cancer in adult and DIPG in children. Trabedersen, also referred to OT101, is a novel antisense oligodeoxynucleotide (ODN) developed by Oncotelic for the treatment of patients with pancreatic carcinoma, malignant melanoma, colorectal carcinoma, high-grade glioma (HGG), and other transforming growth factor beta 2 (TGF-β2) overexpressing malignancies (e.g., prostate carcinoma, renal cell carcinoma, etc.).Trabedersen is a synthetic 18-mer phosphorothioate oligodeoxynucleotide (S-ODN) complementary to the messenger ribonucleic acid (mRNA) of the human TGF-β2 gene. Cancers overexpress TGF-β, which suppresses host innate immune response to the cancers. Treatment with OT-101 lifts the TGF-β cloaking effect and allows innate or therapeutic immunity to attack and eliminate the cancers. Trabedersen is in Phase 3 stage of development for the treatment of Glioblastoma.
Selinexor: Karyopharm Therapeutics
Selinexor is a first-in-class, oral Selective Inhibitor of Nuclear Export (SINE) compound. Selinexor functions by binding with, and inhibiting, the nuclear export protein, XPO1, leading to the accumulation of tumor suppressor proteins in the cell nucleus. This reinitiates and amplifies their tumor suppressor function and is believed to lead to the selective induction of apoptosis in cancer cells, while largely sparing normal cells. Selinexor is in open-label, multicenter, Phase 2 study, to evaluate the efficacy and safety of selinexor in patients with recurrent gliomas.
Onfekafuspalfa: Philogen
Onfekafuspalfa is also known as Fibromun (L19TNF) Fibromun(L19TNF)is a fully-human immunomodulatory product consisting of the L19 antibody and TNF (a strong pro-inflammatory cytokine). (Recombinant TNF has so far been approved only for certain clinical applications). The fusion of TNF to the L19 antibody specific to the EDB domain of fibronectin results in a tumor-targeted product, which selectively localizes at the site of disease, while sparing healthy organs. Fibromun has shown potent anti-tumor activity, both as single agent and in combination with other drugs, in several immunocompetent preclinical models inducing in most cases long-lasting complete responses. Fibromun has also shown promising activity in orthotopic mouse models of glioblastoma and in high-grade glioma patients (studies performed in collaboration with the University Hospital Zurich). On the basis of the promising results observed in a phase I/II monotherapy study in patients with recurrent glioma, two clinical studies with registration potential have recently been started in newly diagnosed and in recurrent glioblastoma patients, respectively.
AZD1390: AstraZeneca
AZD1390 is a highly potent, brain penetrant ataxia telangiectasia mutant (ATM) kinase inhibitor that blocks ATM-dependent signaling and repair of DNA double strand breaks (DSBs) in the genome. AZD1390 therefore exhibits powerful activity in combination with agents such as irradiation and chemotherapies that induce DSBs. ATM inhibition may also generate an exploitable DDR dependency against tumour cells with other DDR pathway defects.AZD1390 is an ATP-competitive kinase inhibitor with a cellular IC50 of 0.78 nM and is highly selective against other PIKKs including ATR, DNAPK, and mTOR. AZD1390 hyper-sensitizes a wide range of cancer cells to radiation in vitro, blocks the DDR to DSBs in cells and results in tumour regressions and survival improvement in orthotopic brain tumour models in vivo. AZD1390 establishes a PK-PD-efficacy relationship by linking dose-dependent plasma and brain concentrations to target engagement (pRAD50) and phenotypic tumour anti-proliferation and cell death markers.AZD1390 exhibits significant CNS penetration. AZD1390 is in Phase1 stage of development for treatment of Glioblastoma.
YTX7739: Yumanity Therapeutics
YTX-7739 is Yumanity Therapeutics' proprietary lead small molecule investigational therapy designed to penetrate the blood-brain barrier and inhibit the activity of a novel target, stearoyl-CoA desaturase (SCD). SCD appears to play an important and previously unrecognized role in mitigating neurotoxicity arising from the effects of pathogenic alpha-synuclein protein aggregation and accumulation, which ultimately results in the death of neurons and the subsequent dysregulation of movement and cognition that afflicts patients living with these diseases. Through inhibition of SCD, YTX-7739 modulates an upstream process in the alpha-synuclein pathological cascade and has been shown to rescue or prevent toxicity in cellular and preclinical models YTX-7739 demonstrates efficacy, including increased median overall survival, both as a single agent and in combination with temozolomide, the standard-of-care for Glioblastoma.YTX7739 is in pre-clinical stage of development.
Glioblastoma Pipeline Therapeutics Assessment
There are approx. 100+ key companies which are developing the therapies for Glioblastoma. The companies which have their Glioblastoma drug candidates in the most advanced stage, i.e. phase III include, Oncotelic Theraputics.
For further information, refer to the detailed Glioblastoma Unmet Needs, Glioblastoma Market Drivers, and Glioblastoma Market Barriers, click here @ Glioblastoma Ongoing Clinical Trial Analysis
Glioblastoma Phases
Late-stage products (Phase III)
Mid-stage products (Phase II)
Early-stage product (Phase I) along with the details of
Glioblastoma Pre-clinical and Discovery stage candidates
Glioblastoma Discontinued & Inactive candidates
Scope of the Glioblastoma Pipeline Report
Coverage- Global
Glioblastoma Companies- Celgene Corporation, Myeloid Therapeutics, Genenta Science, Inovio Pharmaceuticals, Apogenix, Oncoceutics, Laminar Pharmaceuticals, Celgene Corporation, Bristol-Myers Squibb, Kintara Therapeutics, Kazia Therapeutics, Oncotelic Therapeutics, AstraZeneca, Genentech, Accendatech, Pfizer, Curtana Pharmaceuticals, Crimson BioPharm, Hope Biosciences, and others.
Glioblastoma Therapies- TVB2640, Trabedersen, Selinexor, Onfekafuspalfa, AZD1390, YTX7739, and others
Glioblastoma Pipeline Segmentation: Phases, Product Type, Molecule Type, Route of Administration
Dive deep into rich insights for drugs for Glioblastoma Market Drivers and Glioblastoma Market Barriers, click here @ Glioblastoma Unmet Needs and Analyst Views
Table of content
Introduction
Glioblastoma Executive Summary
Glioblastoma: Overview
Glioblastoma Pipeline Therapeutics
Glioblastoma Therapeutic Assessment
Glioblastoma – DelveInsight's Analytical Perspective
Late Stage Products (Phase III)
Trabedersen: Oncotelic Therapeutics
Mid Stage Products (Phase II)
Selinexor: KaryoPharm Therapeutics
Early Stage Products (Phase I)
AZD1390: AstraZeneca
Preclinical and Discovery Stage Products
YTX7739: Yumanity Therapeutics
Inactive Products
Glioblastoma -Key Companies
Glioblastoma -Key Products
Glioblastoma – Unmet Needs
Glioblastoma – Market Drivers and Barriers
Glioblastoma- Future Perspectives and Conclusion
Glioblastoma -Analyst Views
Glioblastoma -Key Companies
Appendix
Key Questions
Current Treatment Scenario and Emerging Therapies:
How many companies are developing Glioblastoma drugs?
How many Glioblastoma drugs are developed by each company?
How many emerging drugs are in mid-stage, and late-stage of development for the treatment of Glioblastoma?
What are the key collaborations (Industry-Industry, Industry-Academia), Mergers and acquisitions, licensing activities related to the Glioblastoma therapeutics?
What are the recent trends, drug types and novel technologies developed to overcome the limitation of existing therapies?
What are the clinical studies going on for Glioblastoma and their status?
What are the key designations that have been granted to the emerging drugs?
Got Queries? Find out the related information on Glioblastoma Mergers and Acquisitions, Glioblastoma Licensing Activities, Glioblastoma Emerging Drugs, and Glioblastoma Recent Trends @ Glioblastoma Market Drivers and Barriers
About Us
DelveInsight's is a Business Consulting and Market research company, providing expert business solutions for the healthcare domain and offering quintessential advisory services in the areas of R&D, Strategy Formulation, Operations, Competitive Intelligence, Competitive Landscaping, and Mergers & Acquisitions.
Media Contact
Company Name: DelveInsight Business Research LLP
Contact Person: Yash Bhardwaj
Email: Send Email
Phone: 9193216187
Address:304 S. Jones Blvd #2432
City: Las Vegas
State: NV
Country: United States
Website: https://www.delveinsight.com/report-store/ranibizumab-biosimilars-insight