Cloud-based Quantum Computing Market Size, Share with Focus on Emerging Technologies, Top Countries Data, Top Key Players Update, and Forecast 2028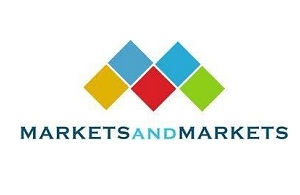 IBM (US), Microsoft (US), Google (US), AWS (US), Baidu (China), Rigetti Computing (US), Xanadu (Canada), Oxford Quantum Circuits (UK), IonQ (US), and Zapata Computing (US).
Cloud-based Quantum Computing Market by Offering, Technology (Trapped Ions, Quantum Annealing, Superconducting Qubits), Application (Optimization, Simulation and Modeling, Sampling, Encryption), Vertical and Region – Global Forecast to 2028
The cloud-based quantum computing market is projected to grow from USD 798 million in 2023 to USD 4,063 million by 2028, at a CAGR of 38.5 %. The increasing accessibility of quantum computers using cloud technology drives the market growth. The rapid digitalization across several countries is also projected to fuel market development in the coming years.
Download PDF Brochure: https://www.marketsandmarkets.com/pdfdownloadNew.asp?id=34990491
By vertical, research, and academia to account for the largest market size during the forecast period.
Quantum computing is a research area combing quantum physics and computer science. Researchers from academia and the quantum computing field are expected to work together in the coming years to speed up fundamental research. Additionally, several use cases of cloud-based quantum computing exist in research and academia. Teachers can use cloud-based quantum computing to help students better understand quantum mechanics and test quantum algorithms. Scientists and researchers can use cloud-based quantum resources to test quantum information theories and compare architectures. Various partnerships took place in the cloud-based quantum computing market. In May 2021, IBM announced that it partnered with 11 top-tier academic institutions, including the IISc and IIT Kharagpur, to allow over-the-cloud access to its systems to accelerate advanced training and research in quantum computing.
By service, professional services to grow at a higher CAGR during the forecast period.
Professional services are typically offered on-demand or are project-based. They provide various services, including digital transformation, business strategy, management consulting, data architecture and visualization, UX/UI design, and more. An organization might choose professional services in consulting, cloud migration, deployment, and advanced troubleshooting. Consulting services are provided by consultants and industry experts that assist clients in recognizing new business values by implementing cloud-based quantum computing technology. They also offer customized roadmaps to help clients in adopting the solutions. For instance, IBM offers consulting services, along with quantum computers and QCaaS. 1QBit provides consulting services to customers to solve large-scale and complicated computational problems using complex algorithms and software development tools. These complex algorithms and software development tools use classical methods, quantum computers, and quantum annealing hardware.
Inquire Before Buying: https://www.marketsandmarkets.com/Enquiry_Before_BuyingNew.asp?id=34990491
Major players in this market are based in North America and Asia Pacific. IBM (US), Microsoft (US), Google (US), AWS (US), Baidu (China), and Huawei (China) are among a few leading players operating in the cloud-based quantum computing market. These players have adopted various growth strategies to strengthen their position in the market. These include product launches, contracts, partnerships, mergers and acquisitions, and product development activities to expand their presence in the cloud-based quantum computing market. For instance, in March 2023, T-Systems and IBM announced a partnership in cloud-based quantum computing. T-Systems can now provide its customers with cloud access to IBM's quantum systems, including multiple quantum computers powered by the 127-qubit IBM Eagle processor. Additionally, T-Systems will offer dedicated quantum know-how and training.
Microsoft develops and supports software, services, devices, and solutions, including computer software, consumer electronics, personal computers, and related services, and in this market, it provides Azure Quantum. Azure Quantum offers innovative quantum computing and optimization solutions in a single cloud service. Also, it provides an open ecosystem to write and run code on diverse quantum hardware, offers flexibility to use development tools with support for Cirq and Qiskit, and preparation and refining of solutions to run on scaled quantum computers with the resource estimation tool. It serves verticals including automotive, financial services, healthcare, manufacturing, defense and intelligence, and energy. The Microsoft partner network helps expand the company's presence. The company has a geographical presence in North America, Europe, the Middle East & Africa, Asia Pacific, and Latin America. The company engages in partnerships, collaborations, business expansions, and acquisitions to help expand its global presence. In April 2021, Ally Financial, a fintech company, partnered with Microsoft on Azure Quantum solutions to develop quantum computing skills and explore how new algorithms and future quantum hardware could improve customer experience.
Amazon Web Services (AWS) provides solutions in analytics, application integration, blockchain, business applications, cloud financial management, computing, containers, developer tools, the Internet of Things(IoT), machine learning, and more. The cloud-based quantum computing market; offers Amazon Braket, a fully managed quantum computing service designed to help speed up scientific research and software development for quantum computing. Its use cases include researching quantum computing algorithms, testing quantum hardware, building quantum software, and developing open-source software. The company caters to verticals, including aerospace and satellite, automotive, education, energy, financial services, healthcare, life sciences, manufacturing, power, and utilities. AWS Cloud spans 96 availability zones within 30 geographic regions worldwide, with announced plans for 15 more availability zones and five more AWS regions in Australia, Canada, Israel, New Zealand, and Thailand. AWS has a geographical presence in North America, Europe, Asia Pacific, the Middle East& Africa, and Latin America, thus featuring a network of 1,00,000 partners from more than 150 countries. The company is taking several initiatives in the cloud-based quantum computing market. In April-2021, AWS announced a partnership with the Hebrew University of Jerusalem. Through the AWS Cloud Credit for Research Program, AWS supports independent research using Amazon Braket, which enables research organizations to explore quantum, classical high-performance computing (HPC), and quantum-inspired approaches to problems from the same console.
Media Contact
Company Name: MarketsandMarkets™ Research Private Ltd.
Contact Person: Mr. Aashish Mehra
Email: Send Email
Phone: 18886006441
Address:630 Dundee Road Suite 430
City: Northbrook
State: IL 60062
Country: United States
Website: https://www.marketsandmarkets.com/Market-Reports/cloud-based-quantum-computing-market-34990491.html