Remote Work Security Market Analysis And Trends By Segmentations, Top Key Players, Geographical Expansion, Future Development & Forecast – 2028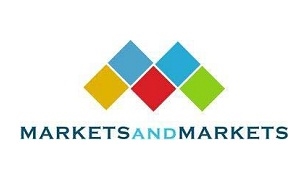 Cisco (US), VMware (US), Palo Alto Networks (US), Check Point (Israel), Fortinet (US), Microsoft (US), IBM (US), Trend Micro (Japan), Broadcom (US), Cloudflare (US), Sophos (UK), ZScaler (US), Citrix (US), CyberArk (US), Crowdstrike (US), Forcepoint (US), Proofpoint (US), ESET (Slovakia), Seclore (US).
Remote Work Security Market by Offering (Solutions and Services), Security Type (Endpoint & IoT, Network, Cloud), Remote Work Model (Fully, Hybrid, Temporary), Vertical (BFSI, Retail & eCommerce, IT & ITeS) and Region – Global Forecast to 2028
The remote work security market is projected to grow from USD 51.7 billion in 2023 to USD 136.0 billion by 2028 at a CAGR of 21.3% during the forecast period. The widespread adoption of remote work, accelerated by global events like the COVID-19 pandemic, has created a pressing need for robust security solutions to protect remote employees and sensitive data, driving the growth of the remote work security market.
Download PDF Brochure: https://www.marketsandmarkets.com/pdfdownloadNew.asp?id=67560422
The adoption of remote work has experienced a remarkable surge in recent years, driven by advancements in technology and the global impact of the COVID-19 pandemic. Organizations of all sizes have embraced this paradigm shift, solidifying its widespread acceptance during the crisis. According to Citrix's 2022 report, 'The State of Security in a hybrid work environment,' 52% of security decision-makers foresee a future where most of the workforce would either be permanently remote or adopt a hybrid work model. Moreover, the advantages of remote work are numerous, offering increased flexibility, cost savings, and access to a global talent pool. Employees appreciate the improved work-life balance and reduced commuting stress, as highlighted by the survey conducted by GitLab in 2022. The study found that 80% of employees experienced reduced job-related stress when working remotely.
Additionally, remote work has contributed to decreased sick leave days (50%) and fewer absences (56%) among remote employees. As a result, the long-term impact of remote work on traditional workspaces is undeniable, fostering a more connected and agile workforce that transcends geographical boundaries. Organizations are embracing this new normal, recognizing the potential for enhanced productivity and employee well-being.
The network security registers the highest market size in the remote work security market during the forecast period.
Network security is a fundamental component of remote work security, primarily concerned with safeguarding the communication channels and data transfers between remote employees and an organization's network infrastructure. Network security becomes paramount in remote work scenarios, where employees access corporate resources from various locations, including home and public networks. It involves using Virtual Private Networks (VPNs) to encrypt data on public networks, firewalls for traffic monitoring and filtering, and Intrusion Detection and Prevention Systems (IDS/IPS) for real-time threat detection and prevention. Network security in remote work environments fortifies the connections and data flows between remote employees and the organization's network. This ensures that data privacy, integrity, and confidentiality are upheld, even in remote work's dynamic and dispersed landscape.
Inquire Before Buying: https://www.marketsandmarkets.com/Enquiry_Before_BuyingNew.asp?id=67560422
Unique Features in the Remote Work Security Market
Zero Trust Network Access (ZTNA), which functions under the maxim "never trust, always verify," is one of the underlying components. ZTNA considerably reduces the danger of unauthorised access by making access to systems and data no longer taken for granted and requiring thorough verification. This strategy is crucial for reducing the attack surface, protecting remote access to applications and resources, and verifying that users are who they say they are.
In the market for remote work security, endpoint security is a crucial component as well. Endpoint security solutions offer dependable protection because of the variety of devices and places where work is done. To safeguard the different devices used by remote workers, they frequently include capabilities like real-time threat detection, endpoint firewalls, and automated patch management.
The cutting-edge Secure Access Service Edge (SASE) idea integrates network and security services and provides cloud-based security solutions. These solutions are adaptable and scalable, which makes them perfect for businesses with remote workers as they can readily meet changing requirements and provide uniform security standards across different locations and devices.
By asking users to submit two or more verification factors before providing access, multi-factor authentication (MFA) offers an additional layer of protection. The use of MFA is essential for guaranteeing the identification of distant workers and lowering the danger of unauthorised access.
A key component of remote work security continues to be secure virtual private networks (VPNs). Advanced VPN systems offer safe channels through which distant employees can connect to business networks, encrypting data and protecting it from interception while in transit.
Major Highlights of the Remote Work Security Market
The adoption of the Zero Trust Security paradigm, in which identification and device health verification take the role of location-based trust, is one of the market's most significant changes. Regardless of the user's location, this strategy makes sure that access to resources is only allowed after thorough verification, adding a crucial degree of security in remote work situations.
Endpoint security solutions have become increasingly important as a result of employees using a variety of devices due to remote work. These solutions include functions like real-time threat detection, automated patch management, and device firewall abilities, all of which are essential for protecting the numerous endpoints used for remote work.
The Secure Access Service Edge (SASE), which combines network and security services into a cloud-based platform, is a ground-breaking idea in this sector. SASE guarantees the cloud's capacity to supply security services while providing the scalability and flexibility that the developing remote work environment demands.
The growing reliance on Multi-Factor Authentication (MFA) as a regular procedure is another noteworthy trend. The risk of unauthorised access, a major worry in the remote work scenario, is significantly decreased by the addition of MFA as an additional layer of identity verification.
Due to the increased use of cloud services and applications for remote teamwork, it is clear that security solutions for the cloud are becoming more prevalent. Monitoring, data loss prevention, and data encryption in the cloud are all made possible by Cloud Access Security Brokers (CASBs).
Request For Customization: https://www.marketsandmarkets.com/requestCustomizationNew.asp?id=67560422
Top Key Companies in the Remote Work Security Market
The major vendors covered in the remote work security market include Cisco (US), VMware (US), Palo Alto Networks (US), Check Point (Israel), Fortinet (US), Microsoft (US), IBM (US), Trend Micro (Japan), Broadcom (US), Cloudflare (US), Sophos (UK), ZScaler (US), Citrix (US), CyberArk (US), Crowdstrike (US), Forcepoint (US), Proofpoint (US), ESET (Slovakia), Seclore (US). These players have adopted various growth strategies, such as partnerships, business expansions, agreements, collaborations, and new product launches, to expand their presence in the network emulator market.
Cisco is a prominent technology-based company renowned for designing, manufacturing, and distributing Internet Protocol-based networking and IT products worldwide. Its extensive switching portfolio encompasses campus and data center switching solutions, while the enterprise routing portfolio ensures secure connectivity across wireline and mobile networks for campuses, data centers, and branches. The company's diverse wireless products include standalone access points, controller appliances, switch-converged solutions, and Meraki cloud-managed offerings. In addition, Cisco offers a compute portfolio that integrates computing, networking, and storage infrastructure management and virtualization, featuring the Cisco Unified Computing System and HyperFlex. The company also provides cutting-edge products for the future, including routed optical networking, 5G, silicon, and optics solutions. Cisco excels in collaboration products, end-to-end security solutions, and optimized application experiences.
Fortinet, a prominent cybersecurity enterprise, specializes in cutting-edge solutions like next-generation firewalls and network security. With a focus on safeguarding against security threats and streamlining IT infrastructure, Fortinet's offerings provide comprehensive protection. The company's product lineup includes FortiGate hardware and software licenses with a wide array of security and networking features like firewall, intrusion prevention, VPN, and web filtering. In addition, Fortinet offers FortiSwitch for secure switching, FortiAP for wireless networking, FortiWeb for web application firewall, and FortiClient for endpoint protection. To further enhance security measures, the company provides FortiAnalyzer and FortiManager for centralized logging and reporting, while FortiSandbox offers proactive threat detection. FortiAuthenticator ensures zero trust access, and FortiEDR/XDR provides robust endpoint protection and remediation capabilities. The company caters to diverse organizations, including communication service providers, enterprises, government entities, security service providers, and small businesses across the Americas, Europe, the Middle East, Africa, and the Asia-Pacific regions. Fortinet also offers valuable security subscriptions, technical support, and professional training services to complement its solutions.
OpenVPN is a globally recognized private networking and cybersecurity company that offers organizations the means to safeguard their assets in a flexible, cost-effective, and scalable manner. Their cloud-based platform facilitates the swift and effortless connection of private networks, devices, and servers, enabling the establishment of a secure, virtualized modern internet. OpenVPN's solutions are instrumental in helping organizations establish secure, virtualized, and dependable networks that ensure encrypted communications among on-premise applications, SaaS platforms, remote workforces, business partners, IoT/IIoT devices, and specialized global applications. They provide two distinct secure networking solutions catering to small, medium, and enterprise businesses: CloudConnexa, a managed solution ensuring secure communication for distributed workforces and IoT devices, and Access Server, a self-hosted option that simplifies the swift deployment of secure remote access solutions through a user-friendly web-based interface and integrated OpenVPN Connect Client installer. Both solutions are designed to scale and deliver a seamless and secure experience, regardless of an organization's size.
Media Contact
Company Name: MarketsandMarkets™ Research Private Ltd.
Contact Person: Mr. Aashish Mehra
Email: Send Email
Phone: 18886006441
Address:630 Dundee Road Suite 430
City: Northbrook
State: IL 60062
Country: United States
Website: https://www.marketsandmarkets.com/Market-Reports/remote-work-security-market-67560422.html