Triumph of Matchmaking: A Love Story in Los Angeles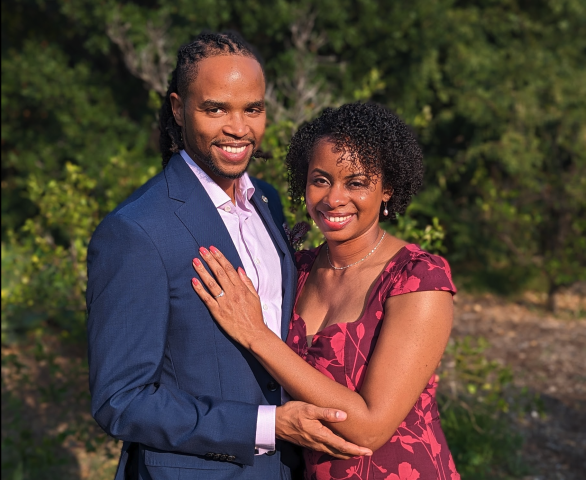 Love knows no bounds, and for Ryan Leon (33) and Lauren McElroy (34), their extraordinary love story defies the odds and exemplifies the beauty of rediscovered connections. On October 27, the South Los Angeles natives announced their engagement, marking a new chapter in their unique love story.
In an era where online dating presents its challenges, Ryan and Lauren's story breaks new ground using a traditional method with a twist. Having grown up on opposite sides of Crenshaw, their paths crossed briefly during a single semester at the University of Michigan – Ann Arbor. Fate, however, had its own plans, and their reconnection took an unexpected turn thanks to matchmaker Lilian, who played a pivotal role in reuniting the couple after 12 years.
Lauren and Ryan signed up for a professional matchmaking service after several unsuccessful attempts to find love using online dating apps. Both individuals were looking for a person who was ambitious, emotionally intelligent and shared their love for great food. Matchmaking facilitated an environment for serious intentions, mutual compatibility, and meaningful connections to flourish.
The engagement of Ryan Leon and Lauren McElroy is more than just a celebration of their love; it's a story of hope, serendipity, and the enduring power of true connections. Their journey inspires us all to believe in the magic of love. Stay tuned for the next chapter in this extraordinary love story.
Trending Instagram Reel highlighting the couple's engagement: https://www.instagram.com/reel/CzBzYGMLHYg
For more information, contact Lauren McElroy at [email protected]
Media Contact
Company Name: Lauren McElroy
Contact Person: Lauren McElroy
Email: Send Email
City: Los Angeles
State: CA
Country: United States
Website: www.instagram.com/reel/CzBzYGMLHYg